events
Basement Sessions iv
Aesthetic Blends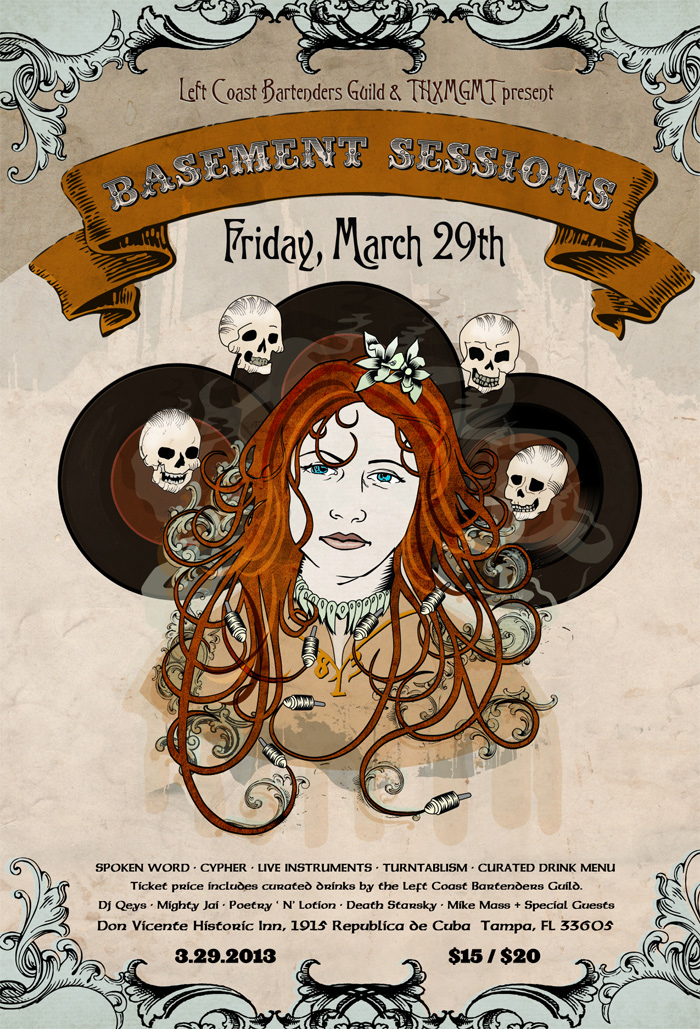 On March 29th 2013 the Left Coast Bartender's Guild, myself and Thx MGMT are blending culture, talent, and massive amounts of class in the basement of the Don Vicente Historic Inn. A dose of musicians, poets, one of the most solid Dj's, and the best bartenders in the area come together in a literal underground setting at a historical venue in the heart of Ybor City.
Prints of the poster artwork (which was illustrated by the talented Michelle Sawyer) will be for sale, as well as some t-shirts from past events.
An Exclusive, Yet Included Drink Menu
We've invited the Left Coast Bartender's Guild to create a menu for the night, with drinks including St. George Gin, dry vermouth, and orange. There other drinks to be announced... Drinks are included in the ticket price.
Performers and Lineup